Goodman Theatre
Chicago, Illinois, USA
Theatre Projects conducted several studies for the Goodman Theatre—the largest and longest-running regional theatre in Chicago—eventually ruling out a renovation of their 1927 facility as a viable option for the group's expansion. Instead, the design team chose to build a new arts center behind the façade of two old commercial theatres in the neighborhood known as The Loop.
171,000
square-foot arts center
The four-story facility features the 850-seat Albert Ivar Goodman Theatre—a proscenium theatre with full fly tower and unique stage flexibility, and the Owen Bruner Goodman Theatre—an intimate, 450-seat courtyard theatre modeled after the Royal National Theatre's Cottesloe Theatre. The Owen features three levels of seating and a reconfigurable stage composed of flexible modules, capable of various configurations. With three rehearsal rooms, two lobbies, a rotunda, lounge, and additional support spaces at their disposal, the Tony-winning company now has a facility to match their prestigious reputation.
architect:
Kuwabara Payne McKenna Blumberg Architects | DLK Architecture
spaces:
850-seat drama theatre
450-seat drama theatre
theatre type:
Auditorium design/seating, Concept design, Drama theatres, Feasibility & needs assessments, Program development
services:
Feasibilty study, programming, concept design, theatre planning, and theatre equipment design and specification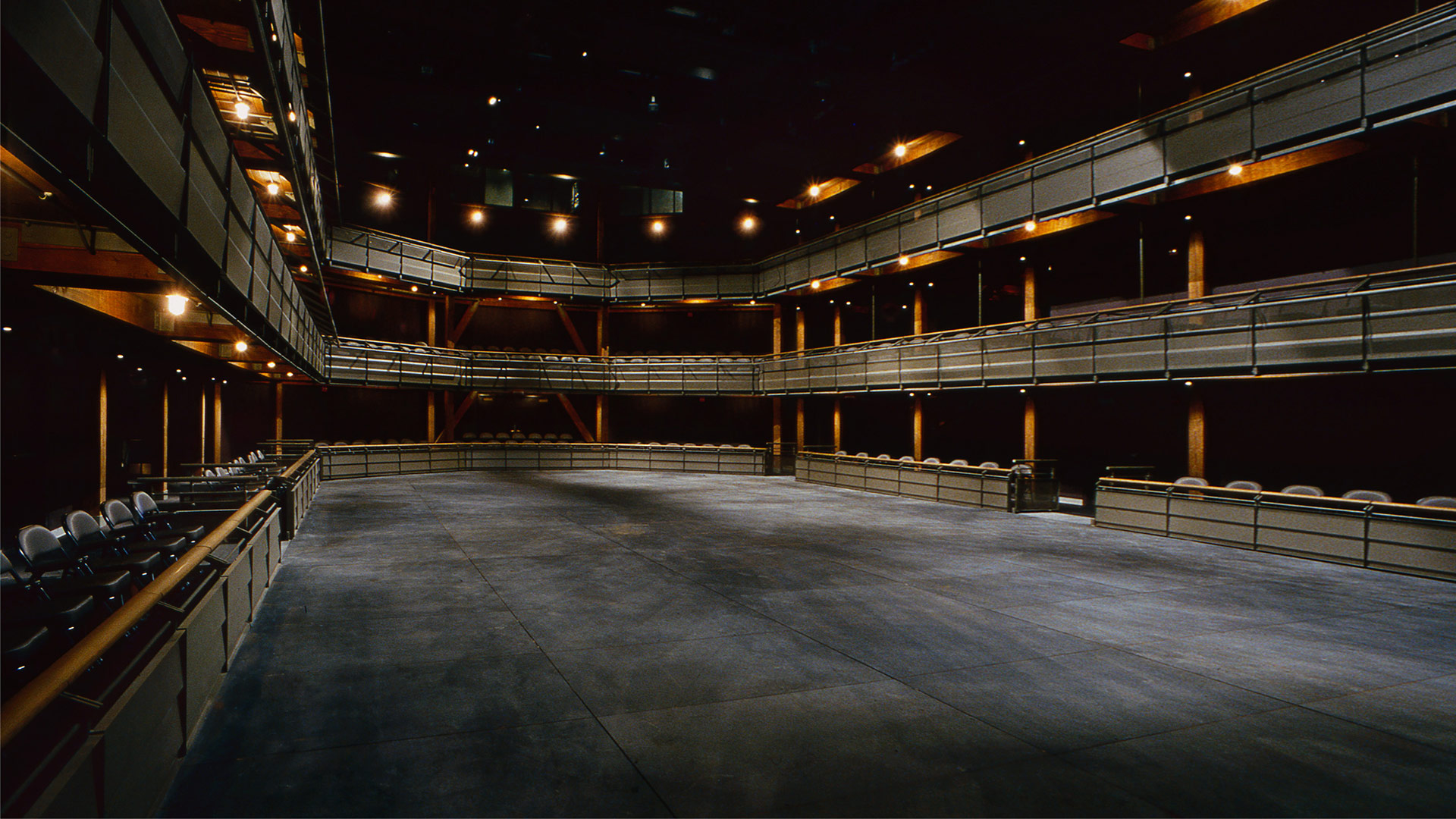 Steinkamp Ballogg Photography
Theatre Projects